Supporting Nordics, Central, & Eastern Europe
Re:Sources' Polish Teams offer technology solutions, business services, and internal platforms to support Publicis Groupe's "Power of One" offering. The Delivery Centers in Warsaw and Lublin primarily serve the Central / Eastern Europe and Nordics markets.
About Warsaw:
The first Publicis Re:Sources business center in Poland opened in Warsaw over a decade ago, focusing on being a strong business partner to our Polish agencies. Close collaboration, strong execution, and partnership led Re:Sources to expand our scope and presence in the country.
About Lublin:
Publicis Re:Sources' expansion to Lublin in 2022 complements the Warsaw Delivery Center. As one of the fastest-growing cities in the region and a large pool of highly qualified professionals, Lublin was the obvious choice for Re:Sources' headquarters.
Focus Areas:
Financial Operations (AP, billing, vendor master data)
Collections
General Ledger
Tax & Compliance
Controlling
Real Estate & Facilities Administration
Human Resources (payroll, benefits, recruitment)
Legal
Procurement
IT Field Services
IT Systems & Applications
Awards and Recognition:
Publicis Re:Sources Poland was a winner of the prestigious Economic Award presented by the Mayor of Lublin in 2022. The distinction honors organizations and companies that make a significant contribution to the modernization and development of Lublin and its economy.
In the Young Company category, Publicis Re:Sources was recognized for its fast start and growth. Gratulacje!
"Publicis Groupe is a global marketing transformation leader. Publicis Re:Sources delivers relentless synergies and innovations for the company — driven by our efforts in automation, artificial intelligence, self-service, and core business digital enablement. We welcome anyone who wants to join us at the forefront of change and to be part of a growing global team."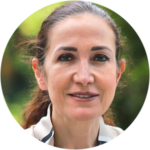 Sylvie Ouziel
Chief Executive Officer, Shared Platforms
Publicis Groupe